Pictures from the Mixed class Testing on Saturday June 6th 2009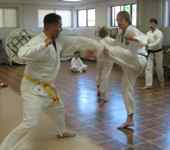 These are a few pictures from the testing on Saturday June 6th 2009. We had four students test: one to low brown belt, one to low purple blet, one to low green belt, and one to high white belt (9th Keup).

Note: These are all thumbnails of the pictures. If you click on a picture you can pull up a full size image of the picture (other than the random picture at the top).

Here we have our testee's lined up ready to go!
Some pictures from various sparring drills.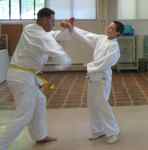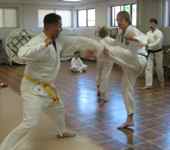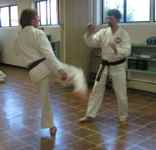 And some more free-sparring with black belts.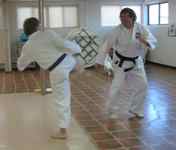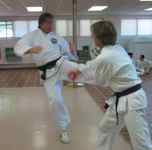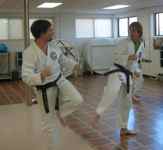 Here we show Brian breaking two boards with an elbow smash on the first try -- nice! We have a new white-yellow belt, and then posing outside building, we have a yellow-belt in fighting stance, as well as Master Kluzek standing.