Pictures from June 2006 Testing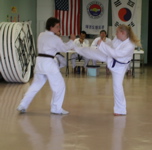 These are pictures from a belt testing we held in June 2006. We had a student test to high brown belt, from high purple to low brown belt, and low to high green belt. They all did a great job. Look at the nice high front kick below. And there are some nice action shots of sparring. Good job guys! These pictures are courtesy Sandy Priest.
Note: These are all thumbnails of the pictures. If you click on a picture you can pull up a full size image of the picture (other than the random picture at the top).
Getting ready, smiles, close-up and Cha-Ryuht!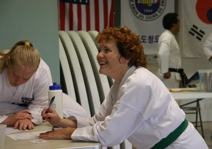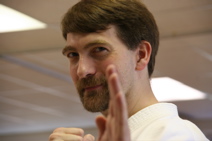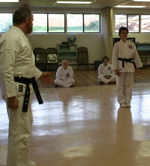 Forms, nice high jump and nice high front kick -- good job!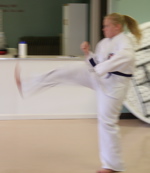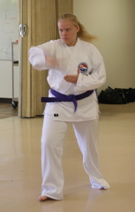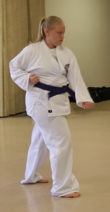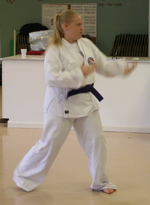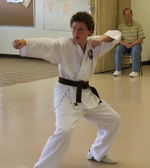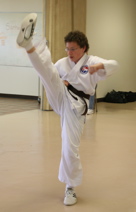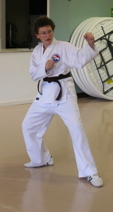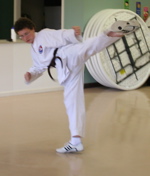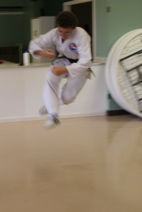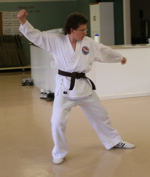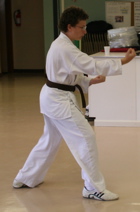 Mr Machado demonstrates power -- Kicking pads!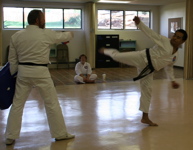 Step sparring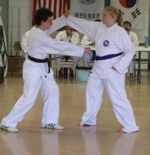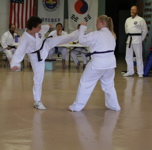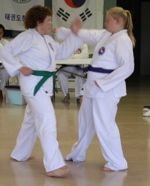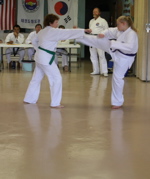 Free sparring, nice kicking!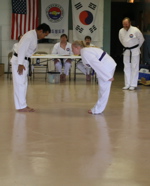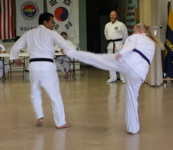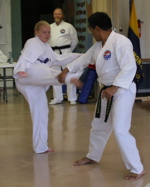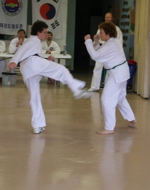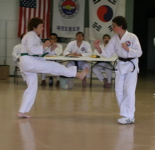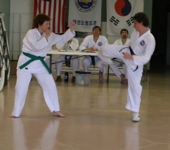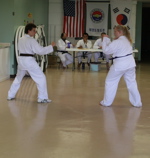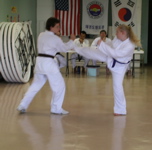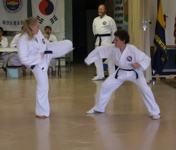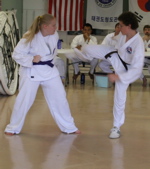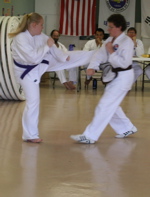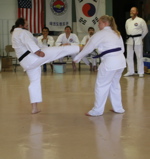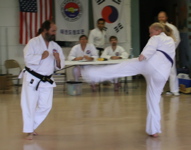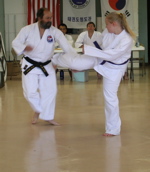 Students get new belts! And group shots -- peace brother!