COBWAMA Kick off -- Pictures of Kickoff September 2005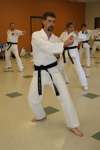 These are pictures from our inaugural event where we introduced COBWAMA to the world! This was held in the Longmont YMCA. We had a great workout. These pictures are courtesy Sandy Priest.
Note: These are all thumbnails of the pictures. If you click on a picture you can pull up a full size image of the picture (other than the random picture at the top).
Mr Kluzek leading class, Ms Hodge instructs a white belt, Mr Hodge on sidelines
Basics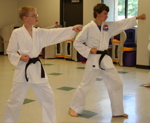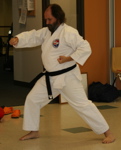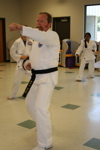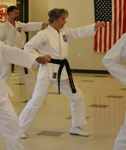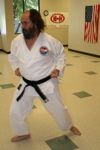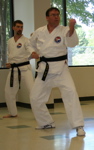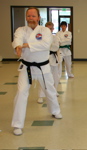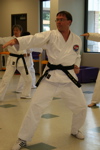 Forms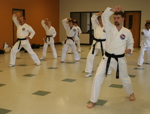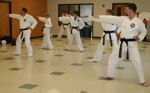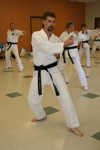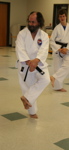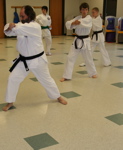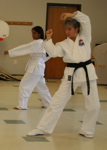 Everyone shakes hands in sparring...