Pictures of Testing to Green Belt in Basement TKD July 27th 2006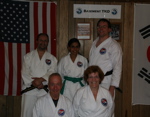 These are pictures of a testing to green-belt that we had for the Basement-TKD class on Thursday July 27th. The student did an excellent job here.
Note: These are all thumbnails of the pictures. If you click on a picture you can pull up a full size image of the picture (other than the random picture at the top).
Referees Mr Curtis and Master Kluzek up front

Kicking and sitting on sidelines -- get some ice on that knee...

Step Sparring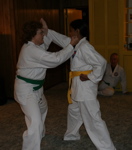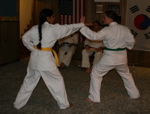 Free Sparring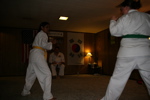 Receive new green belt!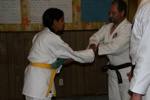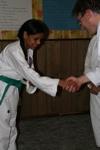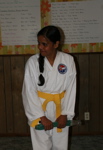 Group shot of everyone